Duties of a Building Owner to Prevent Workplace Injuries or Accidents.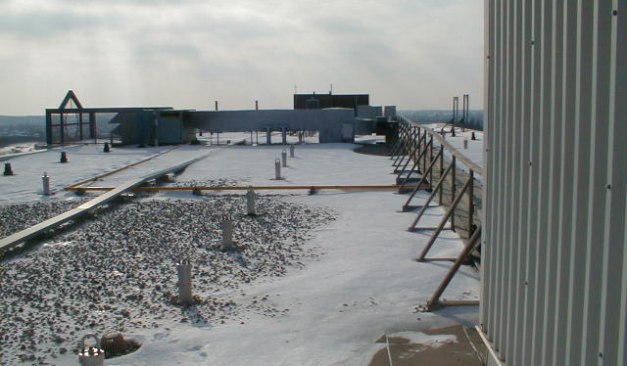 DUITIES OF AN OWNER:
Building maintenance presents unique and challenging concerns for both the property owner and the contractor.
To protect your assets you must exercise due diligence.
Applied to occupational health and safety, due diligence means that that the employer/owner shall take all-reasonable precautions, under a particular set of circumstances, to prevent injuries or accidents in the workplace.
Due diligence is important as a legal defense for an owner, charged under occupational health and safety legislation. If charged, a defendant may be found not guilty if he or she can prove that due diligence was exercised. In other words, the defendant must be able to prove that all due precautions, reasonable under the circumstances, were taken to protect the health and safety of workers.
If you are the owner or an owner representative how can you ensure due diligence?
To ensure due diligence you must:
Have in place a written Occupational Health and Safety policy, practices and procedures. These would demonstrate that the employer carried out workplace safety audits, identified hazardous practices and conditions and made necessary changes to these conditions, and provided workers with information to enable them to work safely.

Understand and apply the requirements of the Regulations and current applicable standards.

Train your employees and keep a record of such training.

Maintain all equipment and systems in your property in such a condition that it does not constitute a hazard.

Have your façade access system inspected by qualified persons under the supervision of a professional engineer

Have an accident investigation and reporting system in place. Employees must be encouraged to report "near misses" and these should be investigated. Incorporating information from these investigations into revised, improved policies and procedures will also establish the practice of due diligence.

Document all of the above in writing. Inspection logbooks must be kept updated with all inspections, repairs and modifications to an equipment or system on your property.

Have design drawings, specifications and use instructions of maintenance equipment, tie back and lifeline anchors prepared by a professional engineer.
It is important to recognize the shared responsibility of the building owner or their operating agents and that of the contractor. The Ontario Occupational Health & Safety Act prescribes the duties of owners as follows:
Sec. 29(1) the owner of a workplace that is not a project shall,
Ensure that:

Such facilities as are prescribed are provided.

Any facilities prescribed to be provided are maintained as prescribed.

The workplace complies with the Regulations.

No workplace is constructed, developed, reconstructed, altered or added to except in compliance with the Act & Regulations.

Specific duties of an owner are prescribed in Ontario Regulation 527/88 "Occupational Health & Safety Act & Regulation for Window Cleaning; these are:

The preparation of an engineered drawing showing all anchor points and related structures on the building that are suitable and adequate for the attachment of the suspended scaffold, boatswain's chair or similar single-point suspension equipment or lifeline.

Providing a copy of the engineered drawing to the person supplying the window cleaning services.

Posting a copy of the engineered drawing at the entrance(s) to the roof.

Cause all anchor points and permanently installed equipment to be inspected by a competent person before being used for the first time and thereafter as necessary as prescribed by the manufacturer but at least once a year.

Ensure that maintenance and repairs of permanently installed equipment be in accordance with the manufacturer's instructions

Ensure that the findings of any defects or hazardous conditions outlined in an inspection report are repaired before being used.

Keep a record of the inspections and repairs in a log book maintained and retained as long as the system is in use.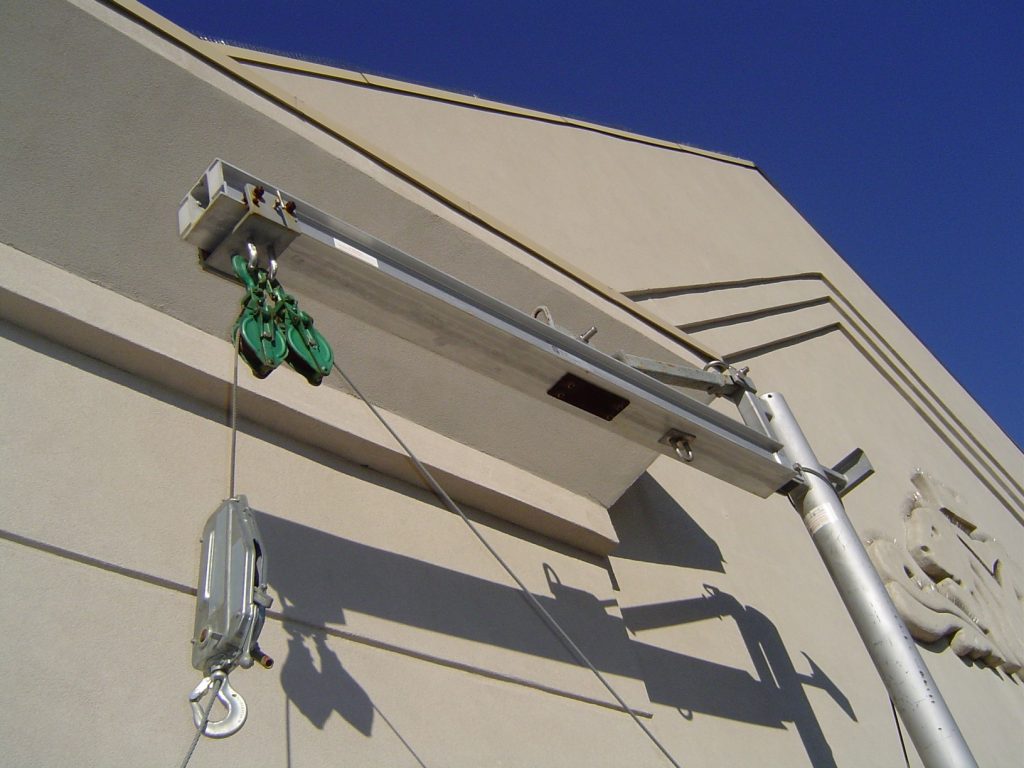 Current Applicable Standards
Current applicable standards are approved standards that meet the intent of the Regulations and are mandatory under the Ontario Building Code.
The Canadian Standard Association standard CSA Z91-02 " Suspended Equipment Operation" requires that the annual inspection of the building façade access system be carried out by a professional engineer with expertise in suspended access systems or under the direction of the professional engineer.
— Ralph Balbaa M.Eng., P.Eng., is a health and safety expert with more than 40 years of engineering experience and a former Ministry of Labour consultant. He is the President of HITE Engineering, a Mississauga-based consulting firm specializing in industrial and construction safety.